It's time to start transitioning from colourful, summer dresses to more cosy, autumnal wear.
As the days get shorter and colder, layers and comfortable pieces are essential.
We've rounded up our top seven autumn wardrobe essentials from Zara, so you can step out in style this season.
Take a look:
Faux Leather Hooded Gilet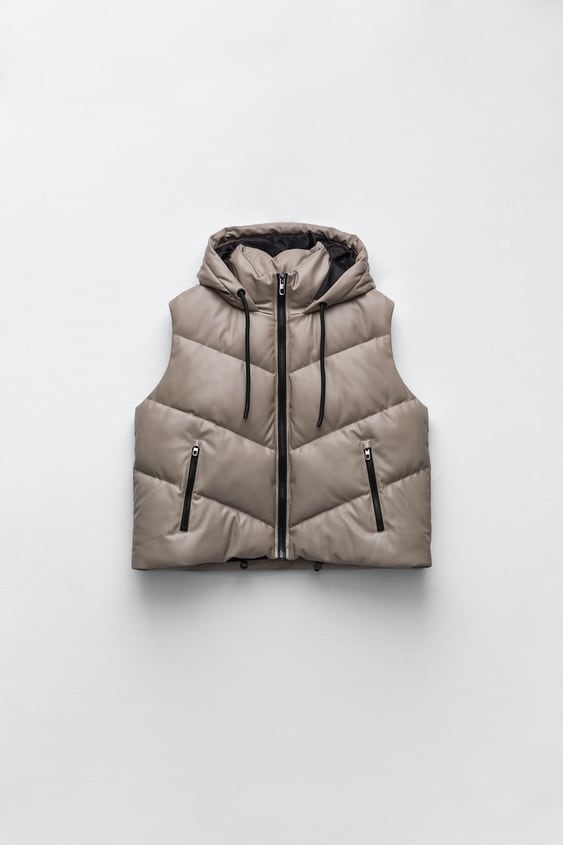 The gilet is an essential layering tool when curating your autumn-winter wardrobe, providing extra warmth during the colder months.
This Zara gilet comes in mink and black, and comes with a hood, adjustable drawstrings and front zip pockets.
Grab yours for €55.95 here.
Fringe Knit Sweater
This gorgeous knitted sweater just screams autumn, and we are obsessed with it.
The earthy orange and brown tones are the perfect autumn colour palette.
The thick knit jumper ensures you will be warm as the colder weather starts to creep in, but you'll still be looking stylish.
Get yours here for €29.95.
Mini Flare Faux Leather Leggings 
These leather trousers are an autumn staple.
They can be dressed up with some high boots and a cute top, or worn more casually in some flats and a plain white t-shirt.
Get yours for only €25.95 here.
Heeled Leather Ankle Boots 
We are so excited to start wearing boots again!
These black leather heeled boots can be paired with jeans, skirts, trousers and dresses, an and will keep your feet warm and comfortable while looking stylish.
Get yours here for €69.95.
Geometric Print Dress
Add a pop of colour to your wardrobe this autumn with this gorgeous geometric print dress.
The long sleeves are perfect for the cooler months, and this piece would look incredible with a pair of boots.
This dress is sure to sell out, so get yours quickly for €49.95 here.
Belted Coat
Everyone needs a good warm coat for autumn/winter.
We love this belted coat, that comes with a stylish hood and has a neckline that allows for layering over a polo neck or a scarf.
The coat comes in three colours – beige, red and black – so you can decide which shade will fit best into you pre-existing autumn wardrobe.
Get yours here for €49.95.
Linen Shirt
A shirt is the ultimate autumn layering essential.
You can wear this linen shirt oversized and open over a cute crop top and jeans, or style it along with a pair of trousers and boots.
This linen shirt comes in black and white, and it is only €29.95 here.