Ed Sheeran has once again shown his love for Ireland.
The 'Perfect' singer joined forces with X Factor host Dermot O'Leary, Irish singer Lisa Hannigan, and RTÉ star Eoghan McDermott to raise funds for the London Irish Centre.
Ed told RTÉ that he was "honoured" to help the London Irish Centre by performing for the centre's fundraising show on Tuesday night.
Thousands of fans donated £10 to enter a raffle to be in with a chance to see him perform at the centre's Camden base.
Ahead of the show, Ed was reunited with his old friend, fellow singer-songwriter Gary Dunne, who is the Director of Culture at the London Irish Centre – and someone who helped Ed with his music career.
The 27-year-old has always been vocal about his Irish roots – he has family in Wexford and used to holiday there with his parents every summer.
Dermot O'Leary also has connections with Wexford, with both his Irish parents returning to their home county last year after living in the UK for over 50 years.
Dermot joked that the fundraiser was "first and foremost a Wexford night" at the London Irish Centre.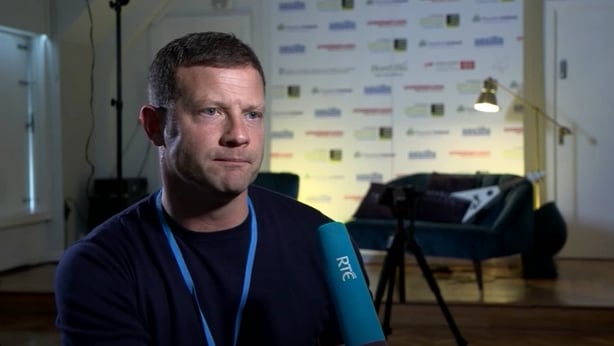 Lisa Hann