Netflix have dropped a list of upcoming TV shows that will be added to the streaming service next month.
As the summer nights begin to fade, new shows to binge on are essential to get us through the darker evenings.
From a brand-new adventure with Jack Whitehall and his father, to more seasons of Keeping Up With The Kardashians – Netflix has got us covered for September.
Take a look at some of our top picks:
The Duchess
Comedian Katherine Ryan writes and stars in this semi-autobiographical series about a fabulous single mother living in London.
The first season of the brand new comedy follows Katherine as she debates if she should have a second child with her estranged and troubled baby daddy.
Speaking about the show, Katherine told Radio Times: "The Duchess is super authentic I think to my personality, to my stage persona, because it's a disruptive mum who's a bad person but a good mum."
"She's fashionable, she loves being a mother she's not sad about it — it's me, yes. The rest is fiction, but it is a heightened version of me."
"I'm really lucky because they're just letting me go and write the real thing that I would have wanted to, and I don't think I would have been as lucky with a traditional network, I don't think they would give me the same liberty that Netflix does," she added, "It's gonna be fun."
Jack Whitehall: Travels with My Father (Season 4)
While the trailer for the latest season has yet to drop, if season 4 is anything like the first 3 seasons we are in for some hilarious viewing.
The travel documentary sees Jack Whitehall take his elderly father Michael on road trips to different locations around the globe.
The dynamic duo have so have adventured to South East Asia, Eastern Europe, and the west of America – including a stint in Las Vegas.
Filmed prior to the coronavirus pandemic, Jack told Nine Network's Today show that the next season would be set in Australia – following his stand-up tour of Australia and New Zealand earlier this year.
"There's been a lot of good banter that we've had on this tour, we've done some pretty crazy stuff," he told show, "I tricked him onto a nudist beach on Byron Bay, which he didn't like, it was amazing. I just left him there and the nudists just slowly swarmed …"
Ratched
From the creator of American Horror Story, Netflix is dropping a brand new psychological drama starring Sarah Paulson.
According to the synopsis: "Ratched is a suspenseful drama series that tells the origin story of asylum nurse Mildred Ratched."
"In 1947, Mildred arrives in Northern California to seek employment at a leading psychiatric hospital where new and unsettling experiments have begun on the human mind."
"On a clandestine mission, Mildred presents herself as the perfect image of what a dedicated nurse should be, but the wheels are always turning and as she begins to infiltrate the mental health care system and those within it, Mildred's stylish exterior belies a growing darkness that has long been smoldering within, revealing that true monsters are made, not born."
Netflix reportedly won a bidding war over Hulu and Apple who also were interested in developing the project.
Keeping Up With The Kardashians (Seasons 3&4)
With the new season of KUWTK premiering on September 17, fans of the Kardashian-Jenner clan can rewatch some of the drama from the famous family's earlier years.
Season three begins with the iconic "Free Khloe" episode, which sees Kim pose for a selfie while on route to pick up Khloe from jail.
Meanwhile season 4 shows Khloe make her relationship with ex-husband Lamar Odom public – which after 3 weeks of dating, sees Lamar propose.
The season also sees Kourtney give birth to her first child Mason, who she shares with her ex-boyfriend Scott Disick.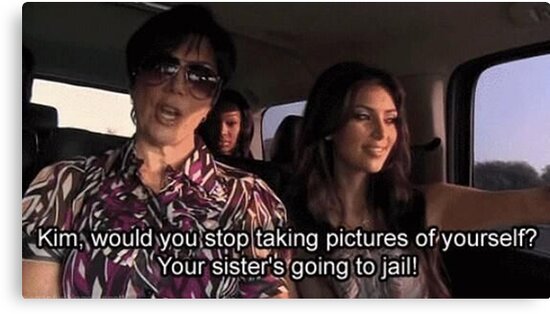 Googlebox (Seasons 9-12)
The popular television programme takes us inside the sitting rooms of a number of families and friends across the UK, as they react to television programmes.
The show provides a mixture of laughter and tears, as the stars commentate on the best bits from TV each week.
One of the show's biggest success stories was Scarlett Moffatt, who appeared on the show from 2014 – making her debut on the third season.
Scarlett became such a fan favourite that she appeared on I'm A Celebrity: Get Me Out Of Here! in 2016 – going on to win the show.
The 29-year-old has also landed a role on Ant and Dec's Saturday Night Takeaway and presented the 2017 National Television Awards.