Reese Witherspoon has revealed what she finds most inspiring about her iconic character Elle Woods at a Legally Blonde reunion.
Almost 20 years since the film's initial release, the cast joined Reese for a virtual reunion in aid of World Central Kitchen on Tuesday.
In the film, Reese's beloved character Elle, a sorority girl, attends Harvard Law School in an attempt to win back her ex-boyfriend – overcoming stereotypes along the way.
Opening up about why Elle is still one of her fans all-time favourite characters, the actress said: "I think she just inspired people to believe in themselves. She just has a true sense of herself and she always wants to see the best in others".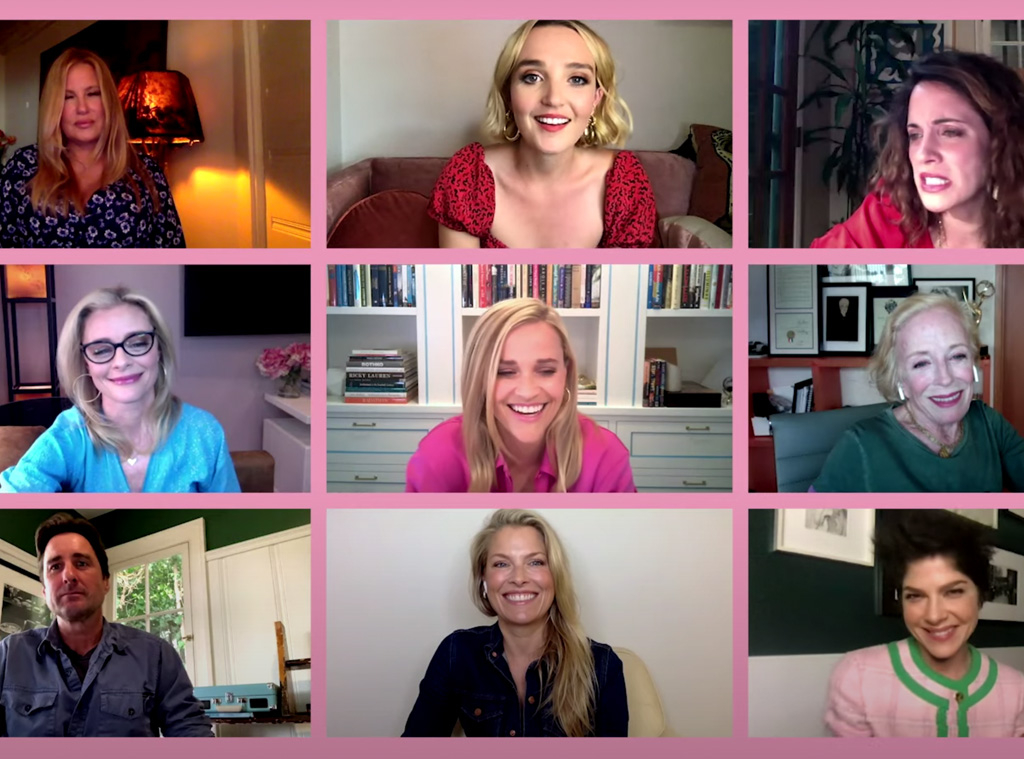 "She's inspired me to really keep an open mind and always be an advocate for myself and for other people in this world and I think her spirit is something that we could all use a little bit more of right now," she added.
Reese's co-stars Selma Blair, Luke Wilson, Jennifer Coolidge, Ali Larter, Matthew Davis, Holland Taylor, Alanna Ubach and Jessica Cauffiel all attended the reunion, where they relived some of their favourite moments from the film.
Reese admitted fans still ask her to recreate the "bend and snap" scene, as well as recite Elle's "what? Like it's hard?" line.
"I can't tell you what it means to me to see your faces," she said.
Getting emotional, Reese said: "This was my college. You guys, this is where I went to college.
"I didn't finish college, but I finished Legally Blonde and we all got together and made this movie together that has inspired so many young people and it's just such a gift."
Watch the full reunion here: