Yewande Biala has slammed "bullying" claims, amid reports she had a "secret feud" with Lucie Donlan.
The reality stars both appeared on the 2019 edition of popular dating show Love Island.
On Monday, a series of old Instagram comments were unearthed from Reddit, in which a fan asked Lucie: "How do you feel about Yewande saying you're a horrible person?"
According to the screenshot, Lucie responded: "She's always bullied me. I'm not bothered about her opinion… makes her look bad. Not sure where she said that though!"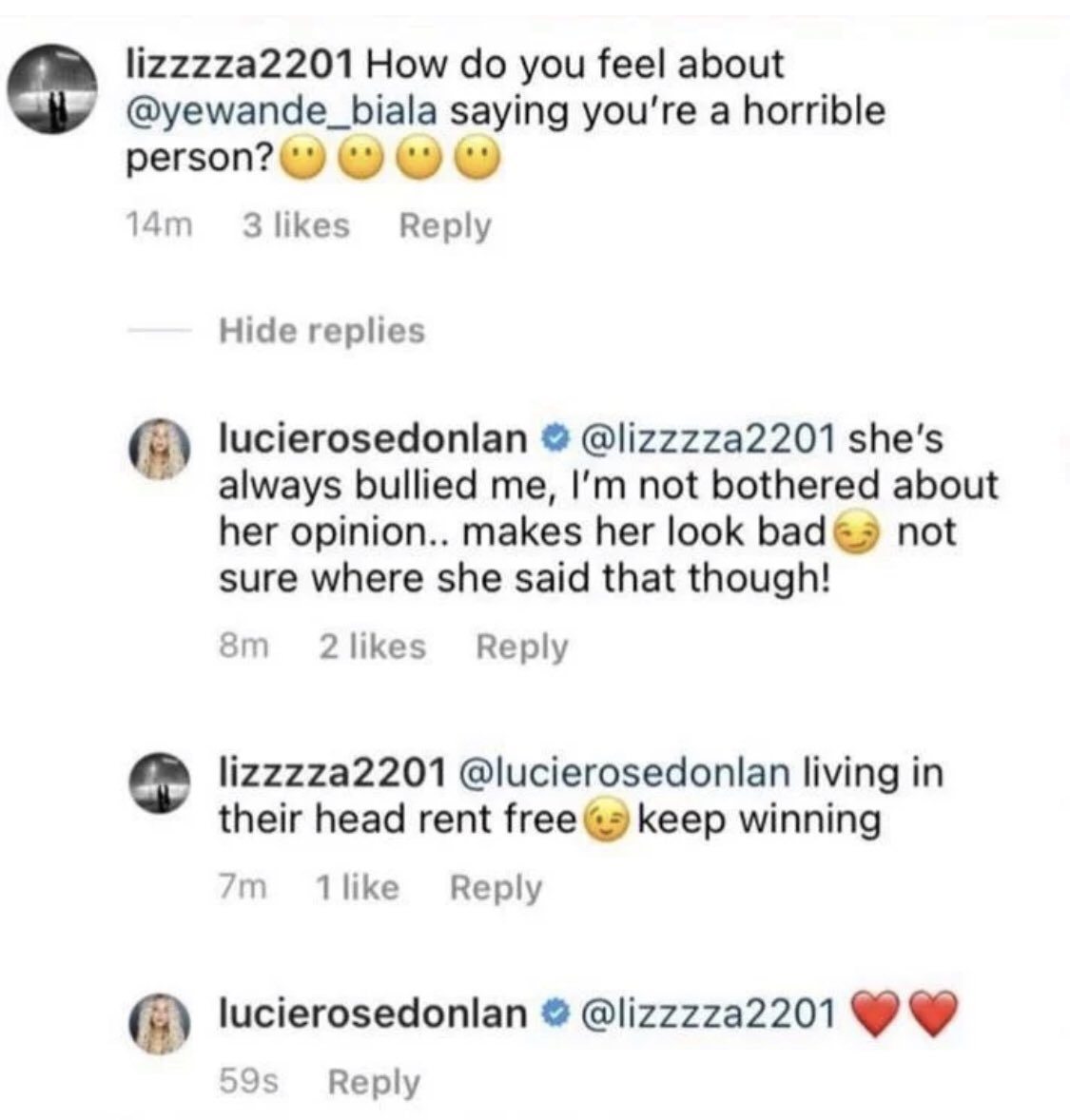 On Monday evening, Yewande took to Twitter to hit back at bullying claims, seemingly referring to the unearthed messages.
The Meath native tweeted: "You refused to call me by my name because it was too 'hard to pronounce' now you wanna say I bullied you !! Bullied."
Love Island winner Amber responded: "Na when she said can I call you 'Y' I said lol no you can't can I just call you 'her' you were peaceful in that exchange It was me with the vim."
Elma Palmer replied: "Wow. Just wow," while Amy Hart penned: "'Is there really NOTHING else I can call you?'"
Goss.ie have contacted a rep for Yewanda and Lucie for comment.
'Is there really NOTHING else I can call you?' pic.twitter.com/keuDKajw26

— Amy Hart (@amyhart1707) January 18, 2021
Na when she said can I call you "Y" I said lol no you can't can I just call you "her" you were peaceful in that exchange It was me with the vim 😂😂😂

— Ambs (@AmberRoseGill) January 18, 2021
Wow. Just wow. 🤯😳

— Elma Pazar (@ElmaPazar) January 18, 2021