The producers of Emmerdale have defended their upcoming storyline about a Down's syndrome abortion.
The popular soap revealed that Laurel Thomas, played by Charlotte Bellamy, and Jai Sharma (Chris Bisson) will make the decision to terminate their pregnancy after being given the pre-natal diagnosis.
Following the announcement, viewers accused the programme of adding to the prejudice surrounding the genetic condition.
Rachel Mewes, who has a three-year-old daughter with Down's syndrome, started an online petition entitled 'Bin Emmerdale's Prejudiced Storyline About Down's Syndrome' – which has received over 17,000 signatures in five days.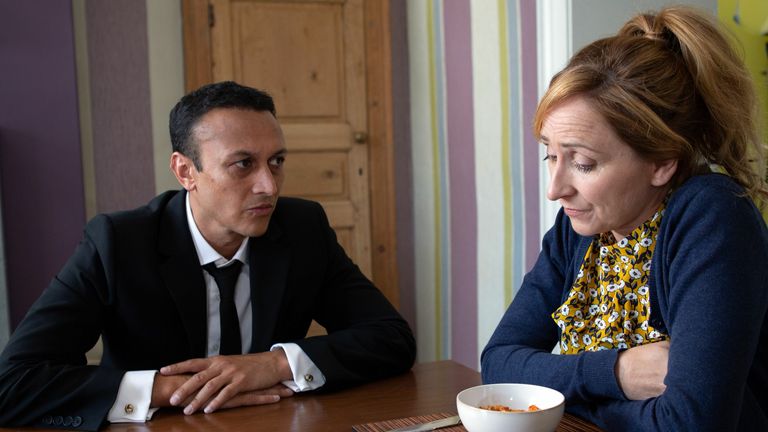 Rachel wrote: "It has shaken me to the core that a popular TV show watched by millions has sought to perpetuate the antiquated stereotyping, embedded and, often unconscious, prejudice combined with misleading information about Down's Syndrome that is endemic in our society.
"To sum up, I consider Emmerdale writing this storyline to influence the masses as a perpetuation of the embedded prejudice towards people with Down's Syndrome that is a huge problem in our culture.
"It is irresponsible, ignorant and prejudiced. I ask ITV to please bin this storyline."
Producer Laura Shaw responded to the criticism, stating that it was "an important story to tell".
She said: "I'm well aware it's a hugely emotive subject but I do honestly think that once everyone has watched the episodes play out, they are going to come away with a huge sympathy for what an impossibly difficult choice these couples face.
"What you will see from Jai and Laurel's story is how that decision will go on to affect their lives for years to come.
"People are going to have some really strong views but I guess that's what makes it such an important story to tell."
Laura added that the story is not about "right or wrong" but instead is about "people taking really, really difficult decisions and that they should be allowed to do that without living in fear of being judged or shamed".
The storyline is expected air on the ITV soap over the winter.