A new month means a new slate of shows and movies for Netflix – and we're listing the best options to check out.
From Part 2 of Chilling Adventures of Sabrina to a Kevin Hart comedy special, we've got you sorted:
Chilling Adventures of Sabrina: Part 2 
Part 2 lands on Netflix on April 5th.
The second part to the series follows Sabrina exploring her darker side, curious to learn more about her heritage.
She also struggles to maintain her friendships in the mortal world.
And in the love department, Sabrina is caught in an unholy love triangle between Nicholas Scratch and Harvey Kinkle.
Quicksand
Also landing on April 5th is Netflix original series Quicksand.
Tragedy strikes at a school sending shock waves through a wealthy Stockholm suburb.
An unlikely teen finds herself on trial for murder. The trailer for this already has us excited.
Unicorn Store
Also to add to your list this month is Brie Larson's directorial debut.
The Captain Marvel actress also stars in the movie, where she plays Kit, a twenty-something dreamer, who receives an invitation that could make her childhood dreams come true.
We're definitely intrigued…
Tijuana
Also coming on the 5th of April is the highly anticipated Tijuana.
When a prominent politician is murdered in cold blood, intrepid local journalists risk their lives to uncover the truth.
You vs. Wild 
Coming on April 10th – this one is an interactive adventure series.
You'll make key decisions to help Bear Grylls survive, thrive and complete missions in the harshest environments on Earth.
Black Summer 
If you like Zombie thrillers then this is the one for you.
Coming on the 11th of April, this is a new series introducing all new characters from every walk of life.
As what's left of the old world order collapses around them, a group of survivors encounter the best and worst of humanity in the darkest hours of the Zombie Apocalypse.
Bonding (24/4/2019)
A New York City grad student moonlighting as a dominatrix enlists her gay BFF from high school to be her assistant.
Yankee (26/4/2019)
This follows the story of Edgar Valdez, a young man from Texas.
Instead of heading off to University with his friends, he decides to cross the Rio Grande to become one of the most bloodthirsty assassins in the history of Mexican drug trafficking.
Someone Great (19/4/2019)
Coming to Netflix on the 19th, this sounds like the perfect rom-com.
Aspiring music journalist Jenny (Gina Rodriguez) has just landed her dream job at an iconic magazine in San Francisco.
Rather than do long distance, her boyfriend of nine years decides to call it quits.
Jenny gathers up her two best friends Erin and Blair for one outrageous last adventure in New York City.
Kevin Hart: Irresponsible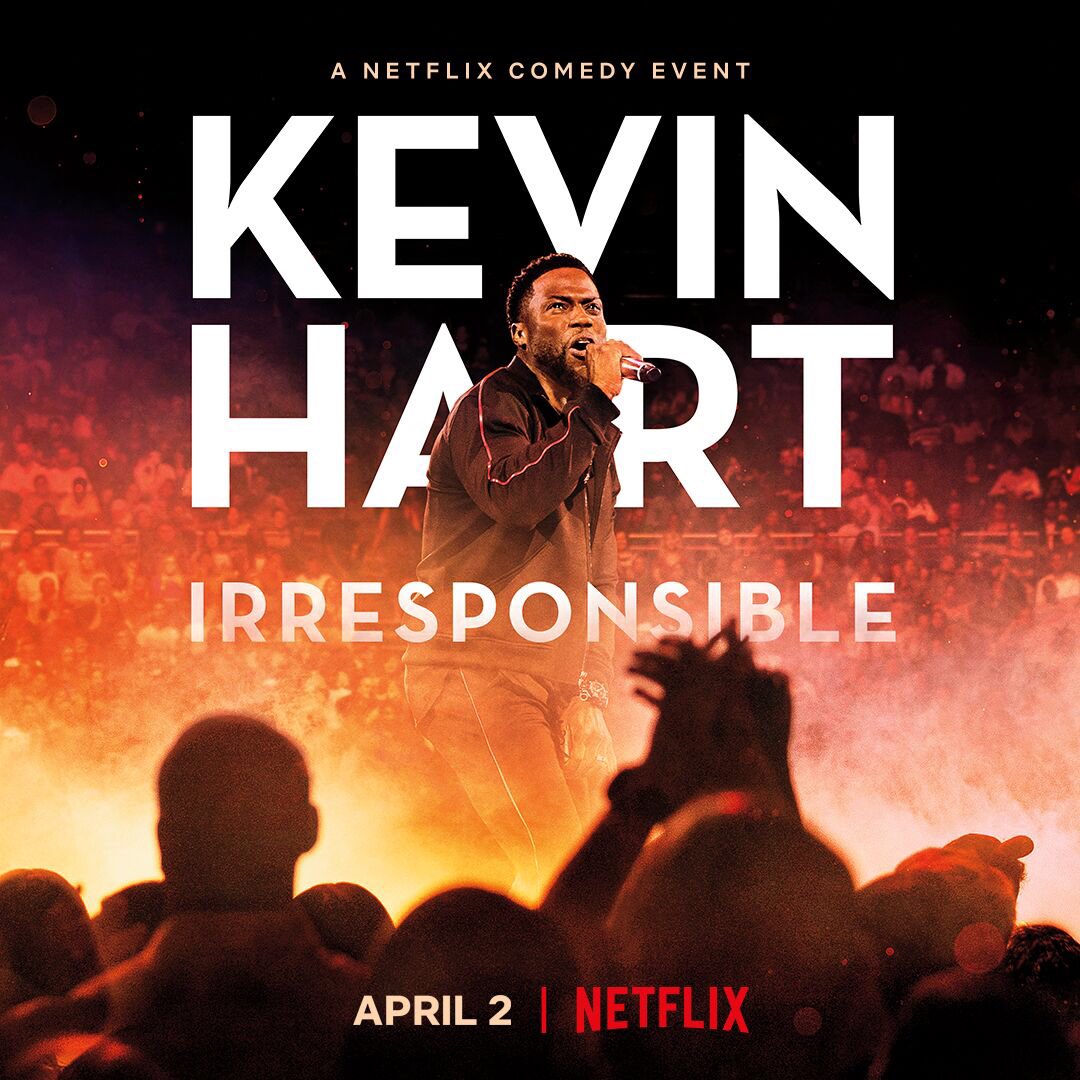 Landing on the 2nd of April, Kevin Hart's comedy special is finally here.
The one-hour special was filmed in front of a sold-out live audience of over 15,000 people at the O2 Arena in London.
Expect lots of laughs….
Our Planet 
Last but not least, documentary lovers will be delighted to know the latest doc from David Attenborough is coming April 5th.
You know what to expect with this one!
Listen to episode 17 of The Gosscast where we talk Keeping Up With The Kardashians return and celebs dating: