Orlando Bloom has admitted to having the "biggest crush" on Cate Blanchett.
The actor appeared on the 'Late Late Show' with James Corden on Monday night with Cate Blanchett and Niall Horan joining him as fellow guests.
He confessed to having the hots for the Australian actress while filming 'Lord of the Rings' back in 2001 and when asked by James about his first impressions of her, the 41-year-old replied: "I had such a crush!"
"Well, Legolas has a crush, and then I had the biggest crush on you," he continued.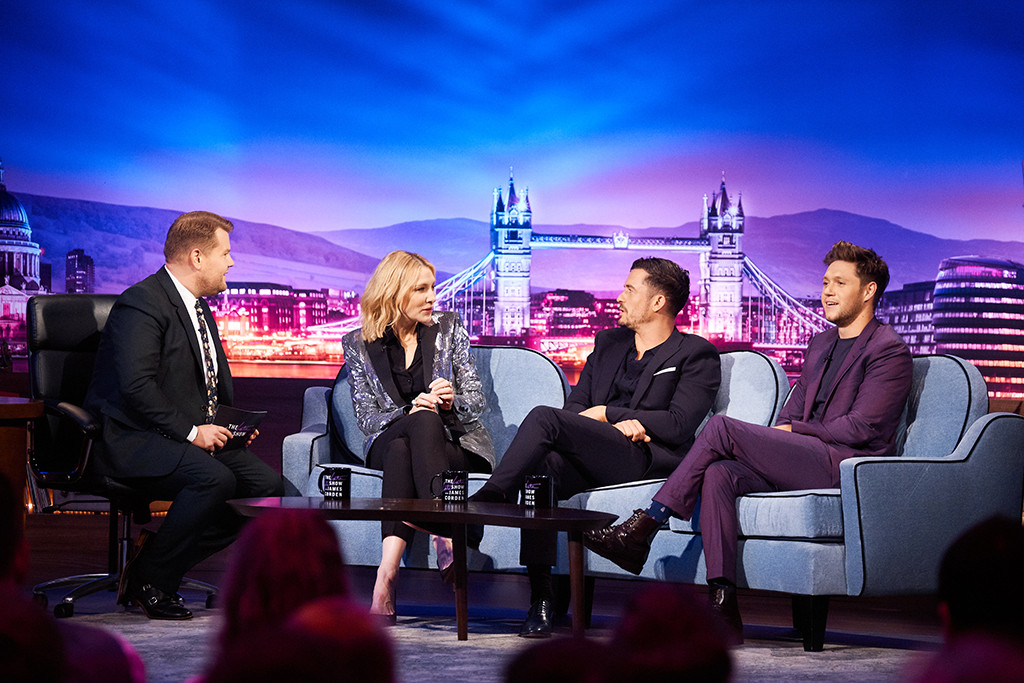 The 'Oceans 8' actress was clearly shocked by Orlando's revelation saying "I had no idea!"
In the movie, Cate's character Galadriel gifts Orlando's character Legolas a bow.
The father of one said he didn't reveal his feelings to Blanchett at the time because she was a few years older.
Blanchett said she  only filmed for three weeks and that she didn't recognise Bloom without his long locks. Ouch!
She admitted "I didn't recognise you, because the first time I saw you had like, Fabio hair and blue eyes," Blanchett said.
"And then I just saw you, who is this really cute guy out of drama school, and I didn't put two and two [together]." Awkward!
Watch the hilarious clip below: